Apply Now: Director of Finance & Business Operations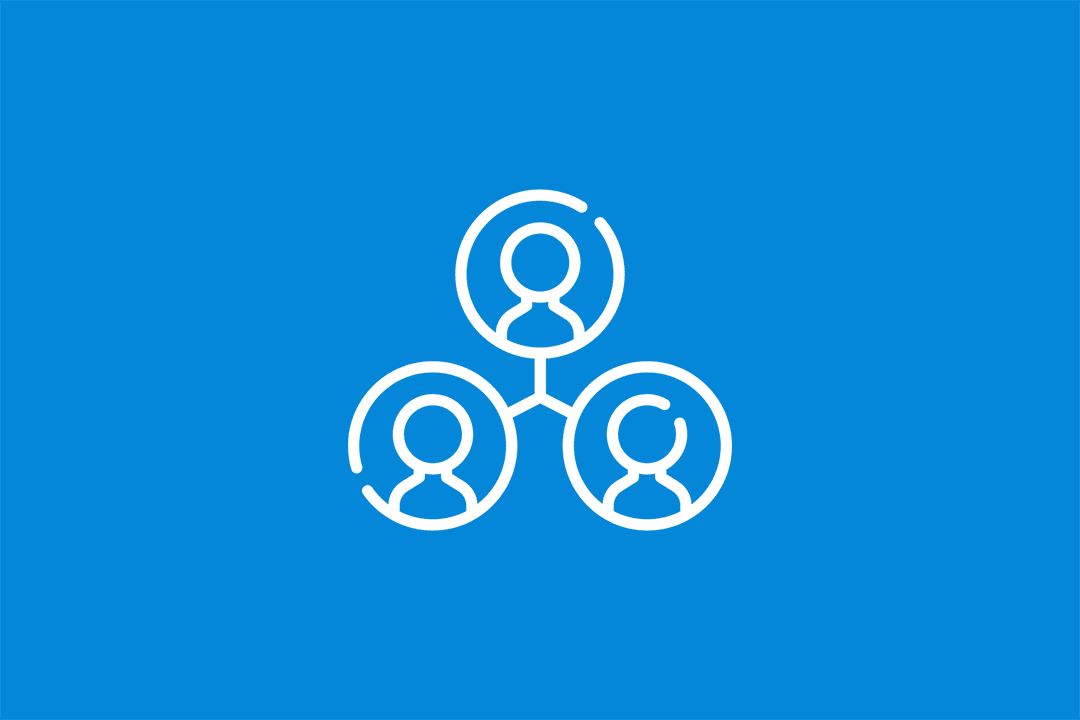 A retirement has opened this full-time position at the Foundation. Reporting to the President & CEO, The Director of Finance & Business Operations is responsible for all financial reporting, internal controls and acts as the HR liaison. The Director of Business Operations works collaboratively with the entire staff to ensure the goals and objectives of the Foundation are met.
This position supports the Business Operations Administrative team with 5 direct reports, The Director of Business Operations is also a member of the Foundations leadership team.
You are an excellent team player, who enjoys an environment where individual goals match St. Mary's General Hospital Foundations vision; To invest in the best in-class by building lifelong relationships with donors, partners and our community. If you are ready to find purpose in your work, we may be the right place for you.
Lead, guide and support the Finance and Admin Team, through ongoing growth, learning and development to ensure team performance and the financial/admin organizational goals.
Identify and create opportunities to maximize efficiencies through interdepartmental collaboration.
Work with project managers in the development of financial and budgetary plans
Lead the Annual Budget process, monitor revenue and expenses to budget monthly.
Work with the hospital's finance team, managing and monitoring capital granting to the hospital.
Oversee the preparation of all financial reporting including donation processing.
Liaise with Foundation's bank and investment counsel to ensure compliance and relevant reporting, and provide updates to the Finance and Audit committee.
Responsible for financial reporting to Finance Committee, Board and Government agencies (T3010, T1236 etc.) including the Foundations annual audit.
Direct resource for the Finance and Audit Committee
Develop finance and business operations policies and standards, ensuring legislative regulations and business rules are followed.
Liaise with Hospital Human Resources and external Human Resources consultant.
Build and maintain relationships internally/externally to support foundation activity.
Assist in other duties as required in furthering the goals of the Finance and Administrative team and Foundation.
Sound financial management of the foundation is integral to its success and credibility with our donors. The Director of Business Operations ensures that all financial matters are conducted ethically, accurately and in a fiscally prudent manner.
5+ years senior administration leadership role in a multi-departmental facility
Accounting experience working in a not-for-profit organization or charity including fund management, government legislation.
Experience with multiple operational functions, including finance, customer service, donation processing and employee management.
Proven ability to plan and manage operational processes for maximum efficiency and productivity.
Experience with budgeting and business plan development.
Strong organizational, communication, and leadership skills.
Experience with data analysis and performance metrics using business management software – Systems used are Blackbaud and includes Financial Edge NXT, Raiser's Edge NXT, Team Raiser, Merchant Services - an integrated database system.
Experience with Human Resources best practices and employment legislation.
Degree in Business Administration/Accounting; CPA designation preferred.
Above all, we are looking for a great team player with the ability to contribute quickly and with enthusiasm towards the donor-centered fundraising approach.
Our team raises roughly $11 million annually for medical equipment demands of the Hospital to ensure St. Mary's is prepared and equipped to provide the best possible care when it's needed. Inspired by the selflessness of St. Mary's donors and medical staff, we strive to deliver maximum financial impact for both the hospital and its supporters. With no shortage of inspirational stories to be told and new opportunities to pursue, there is rarely a quiet or routine day at the Foundation.
Our small team environment allows for an agile response with minimal layers of approval. Through our collaborative approach to fundraising and administration processes, each Foundation team member contributes their unique set of skills, experience, and ideas to achieve impressive results.
St. Mary's General Hospital Foundation is committed to equity and diversity and welcomes applications from racially visible individuals, people with disabilities, Indigenous peoples, and LGBTW2S+ persons. We are committed to creating a barrier-free environment, accessible organization, and will work to accommodate any needs under the Accessibility for Ontario for Disabilities Act and the Ontario Human Rights Code.
If you're interested in this role but don't see yourself fully reflected in the requirements of the posting, we still encourage you to apply or reach out to learn more by emailing foundation@supportstmarys.ca directly.
Hours / salary / benefits
Salary range: $112,000 - $120,000
Benefits, Pension (HOOPP), Annual Vacation and Hybrid Work / Flexible Hours
CLOSING DATE: NOVEMBER 27, 2023
Proof of full COVID-19 vaccination is required.

Want to join the St. Mary's General Hospital Foundation team as our new Director of Finance & Business Operations?
APPLICATIONS FOR THIS POSITION ARE NOW CLOSED.
We thank all applicants for applying, however, only qualified candidates selected for an interview will be contacted.
St. Mary's General Hospital Foundation

About St. Mary's General Hospital Foundation
St. Mary's General Hospital Foundation is a charitable organization dedicated solely to generating financial support for the lifesaving care provided by St. Mary's General Hospital. Funds donated by the community through St. Mary's General Hospital Foundation go toward vital equipment, construction and resource requirements for St. Mary's General Hospital which are not covered by or exceed funding provided by the Ontario Ministry of Health.
About St. Mary's General Hospital
Located in the heart of Kitchener, Ontario, St. Mary's is an adult acute-care hospital and Regional Cardiac Care Centre. Serving Waterloo Region, Wellington County and beyond, St. Mary's has an established reputation for providing quality, compassionate and innovative care. The hospital's cardiac team provides more than 4,800 cardiac catheterizations, 825 cardiac surgeries and 425 pacemaker insertions every year. St. Mary's patient-centred approach to care is augmented by a strong and dedicated team of more than 325 volunteers who contribute nearly 40,000 hours of service a year in 100 unique roles and programs.
For more information, visit smgh.ca


Was this page helpful? Let us know!