Patient Stories: Brian Breckles
A football rivalry, a personal connection

Brian Breckles was in an operating room getting prepped for a heart procedure at St. Mary's General Hospital when a feeling of unease started to sink in.
Noticing a shift in his patient's mood, the anesthesiologist offered a quip.
"Hey, I bet you never beat Western when you played on Laurier's football team," the doctor chuckled.
An unconventional way to calm Brian's nerves, but it worked to distract him, nonetheless.
Brian had met the anesthesiologist earlier that day and noticed the Pittsburgh Steelers lanyard around his neck. The two struck up a conversation about football and talked about their own playing days – Brian's at Laurier and the doctor's at Western University in London.
When it came time for Brian's ablation – a procedure in which parts of the heart are burned or frozen to treat irregular heart rhythms – the anesthesiologist was there to help him through.
"That really made it personal for me. It's that connection that makes it so special," Brian says. "St. Mary's staff was so good at helping me through a period of a lot of uncertainty."
Brian's July 2022 ablation came after a routine hike on a Lake Huron trail took a scary turn.
As his chest suddenly tightened, Brian sat down to rest. But when a FitBit showed his heart rate accelerating and dropping at a rapid pace, he knew something was amiss.
Brian was soon diagnosed with atrial fibrillation – a condition in which the heart beats chaotically and irregularly. He had his ablation shortly after.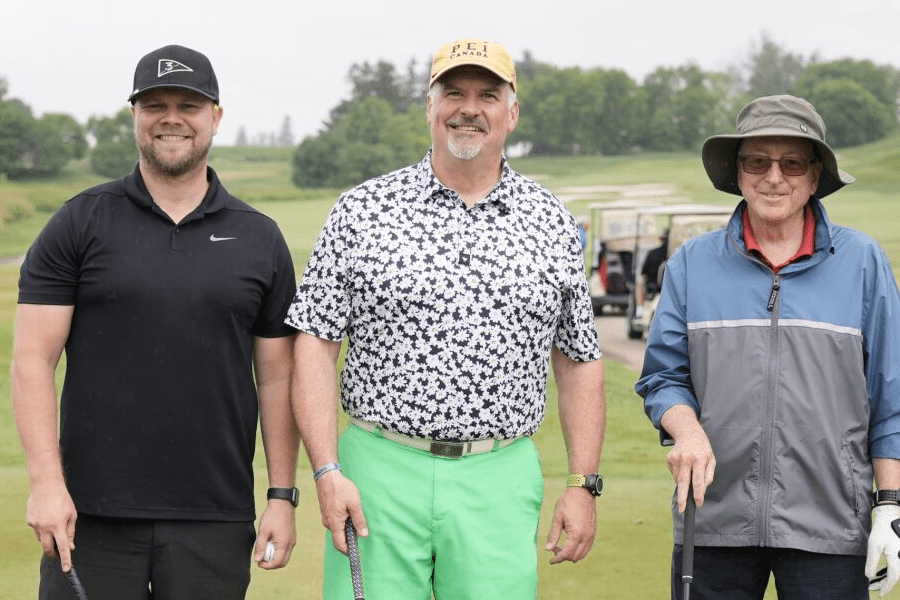 One year later, Brian is doing well, enjoying the same active lifestyle he led before his AFib diagnosis.
While some AFib patients opt to manage the condition with medication, Brian chose the ablation in hopes of fixing the problem outright. It was a decision his family supported.
"Knowing he was at a cardiac hospital made it so much better," says Brian's wife, Leanne. "It was just that comfort of being at a specialty hospital."
Brian also feels St. Mary's was the right place for him to be.
"The cardiology team that's there, the quality that's there, it's incredible," he says.

Want to help patients like Brian? Support St. Mary's by making a donation today.