Knights of Columbus Annual Toy Drive

The Annual Toy Drive organized by the Knights of Columbus is a true blessing for the young patients and visitors at St. Mary's General Hospital.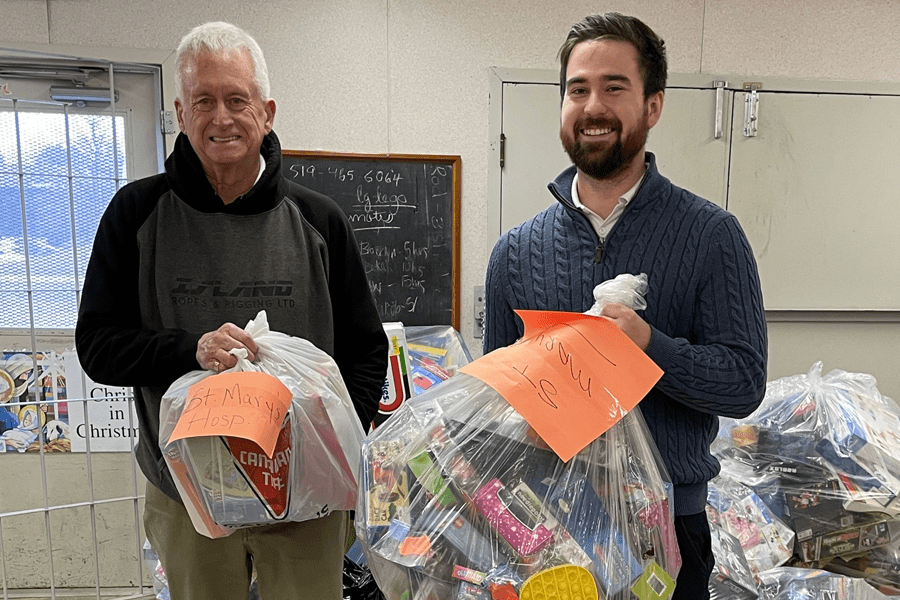 Every month, a generous donation of toys will be delivered to the hospital, bringing a touch of normalcy and joy to their lives, during what can often be a challenging time for them and their families.
Not only will they be able to enjoy these toys while they're at the hospital, but they'll also be able to take them home!
Service and charity are at the heart of the Knights. Whatever cause you contribute, such as providing a child the gift of warmth, advocating for a culture of life, giving persecuted religious minorities food and medical care, or helping rebuild after natural disasters, and more. Your donation goes directly to those they serve through their charitable programs.
Our community relies on generosity from caring individuals and organizations to support the delivery of compassionate and innovative care at St. Mary's General Hospital.

Want to support local healthcare at St. Mary's General Hospital?