KWC Injured Workers' Group MRI Donation
$20,000 raised for MRI at St. Mary's General Hospital

Thank you to the Kitchener-Waterloo-Cambridge Injured Workers' Group for their $20,000 donation in support of MRI at St. Mary's General Hospital.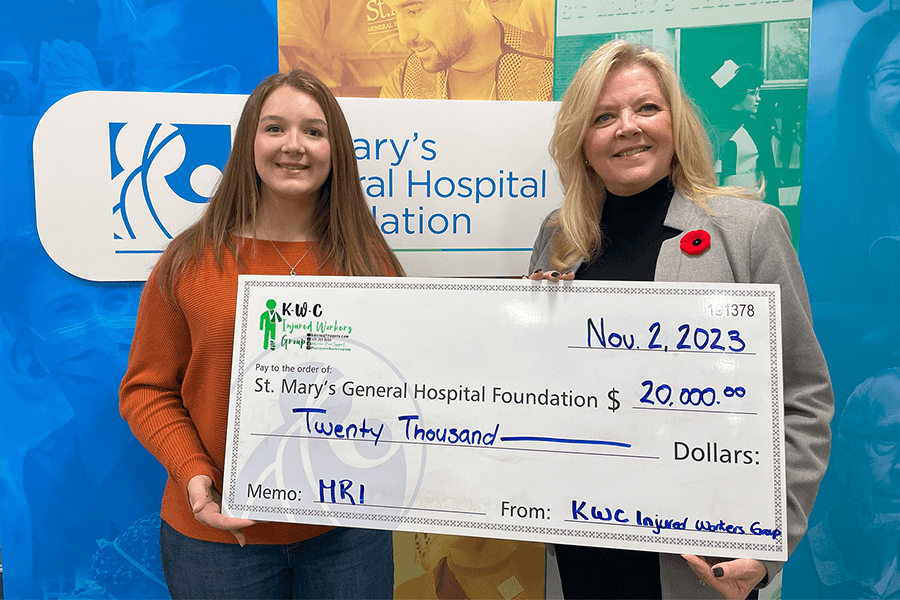 "As a charity organization, our office is very fortunate to have the opportunity to contribute to the St. Mary's Hospital Foundation in order to help with the purchasing of their new MRI machine, which is greatly needed in our community...we are very proud to be able to continue to help our community by giving back." - Erica Fournier, Executive Director, KWCIWG
The K.W.C Injured Workers' Group is a charitable organization dedicated to assisting Injured Workers. Their office has been open to the public and helping injured workers and their families for over 25 years.
Our community relies on generosity from caring individuals and organizations to support the delivery of compassionate and innovative care at St. Mary's General Hospital.

Want to support local healthcare at St. Mary's General Hospital?