Patient Stories: Sandy Fallis
"A deer in the headlights": Sandy's unexpected diagnosis

Sandy Fallis ran up the stairs in her split-level home. When she reached the top, she paused to reflect on the simple act of physicality she'd just accomplished.
Three months earlier, the 62-year-old had needed open-heart surgery to repair a leaky valve. Dr. Gary Salasidis performed the three-hour-long surgery, offering Sandy a chance to return to the active lifestyle she was used to.
"He gave me back a heart that can handle physical activity and life," Sandy says. "I can't thank him and St. Mary's enough for that."
Sandy's heart problem had come as a complete surprise.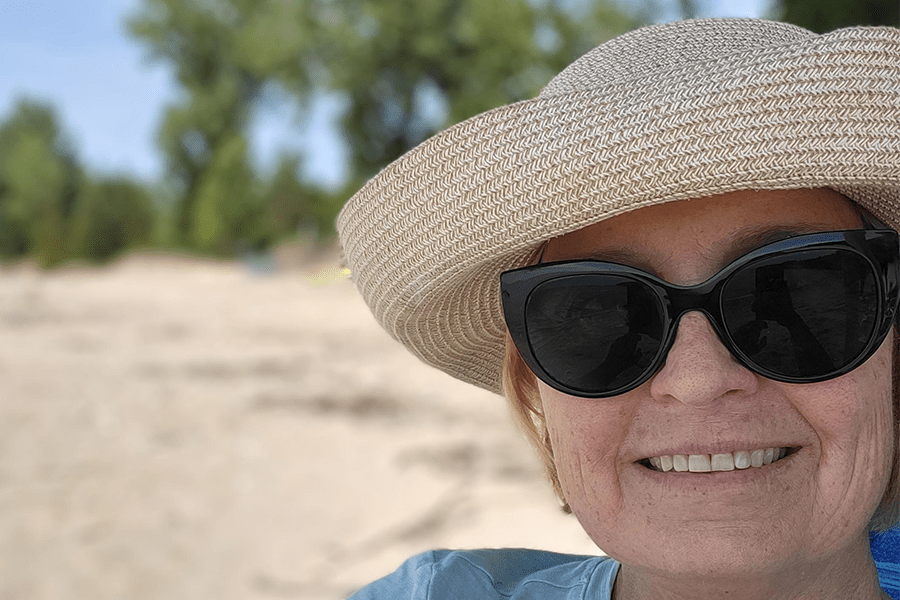 A routine physical at her family doctor's office had uncovered an issue that required more testing. Sandy was on a ski trip with her family when she got the unexpected call from her doctor.
"There's something wrong with your heart," she remembers the doctor saying. "We think it could be serious."
"When the doctor told me I was like: 'No, I haven't got that. I'm fine.' I was like a deer in the headlights."
As a former gym teacher, Sandy thought she knew the signs of heart disease. But when she started feeling tired and short of breath during routine physical activity, she brushed off the symptoms.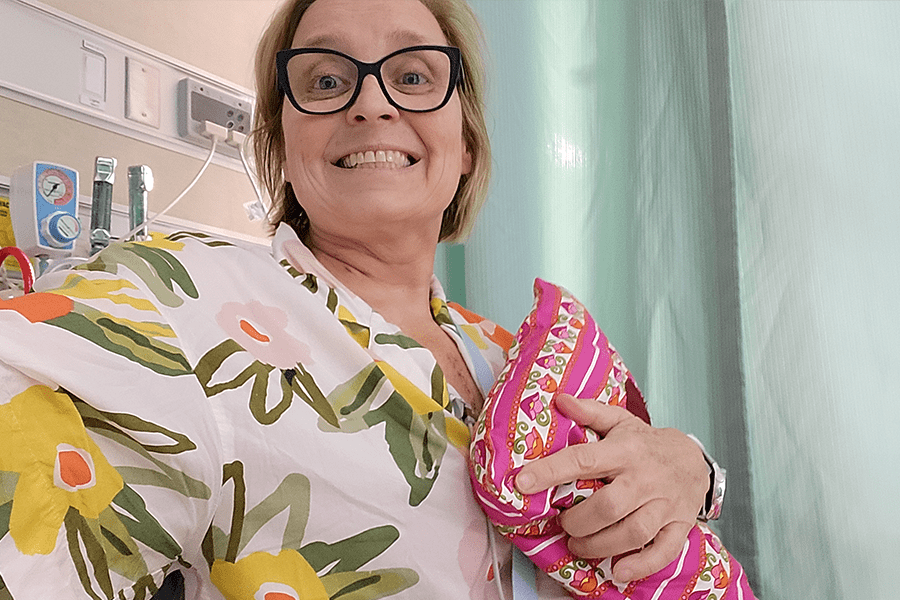 An echocardiogram (ECG) at St. Mary's revealed a leaky valve due to a severe case of mitro regurgitation, a disorder in which the heart's mitral valve does not close properly.
Anxious, scared, and in disbelief, Sandy trusted the experts at St. Mary's to repair the valve.
The hospital, which recently celebrated 20 years of excellence as a regional cardiac centre, performs more than 800 cardiac surgeries annually.
"The doctors have done this many times before, and they're very successful at it," Sandy says.
"You go in and come out and it doesn't feel like a big deal. But afterwards you go: 'wow, open-heart surgery – that's a big honking deal.'"
Sandy went through diagnostic testing at St. Mary's in February 2023 and had her surgery in May. From the moment she walked through the hospital's front doors, she felt warmth and compassion.
Her post-surgery program at St. Mary's cardiac rehab centre is allowing Sandy to re-strengthen her heart and thrive in her recovery.
"Everyone is so committed to patient care at St. Mary's," Sandy says. "And I'm getting a little bit healthier every day."

Want to help patients like Sandy? Support St. Mary's by making a donation today.